How Rich Are Rishi Sunak And His Wife Akshata Murty? People are intrigued about Rishi Sunak's personal finances because he succeeded Liz Truss as prime minister during a time of economic uncertainty and a cost-of-living problem. To be specific, how much money he and his wife have.
Aside from saying that he doesn't think voters care about the high price tag of the clothes and shoes he wore during the leadership race earlier this year, Sunak has primarily avoided discussing his value in great depth.
Sunak brushed off his £3,500 suit by saying, "Values are what are important, what I'm wearing is irrelevant to all of that."
Although Sunak's riches is well-known thanks to his inclusion on the Sunday Times Rich List this year, the Prime Minister's fortune, and the extent to which it originates with his wife's family, remain mostly hidden from the public.
How Rich Are Rishi Sunak And His Wife Akshata Murty?
According to the Sunday Times Rich List, Sunak and his wife, Akshata Murty, are worth an estimated £730 million together. The Prime Minister tops all other politicians on the list regarding money.
Murty's family provides most of the couple's wealth. N R Narayana Murthy, the founder of the Indian multinational IT firm Infosys, is her father. The Independent reports that Murty has a £690 million investment in the company.
They met while pursuing an MBA at Stanford University in California and married in 2009.
In 2013, Murty and Sunak established the London-based investment firm Cataraman Ventures UK.
Murty is an investor in several British businesses, including the bespoke clothing label New & Lingwood.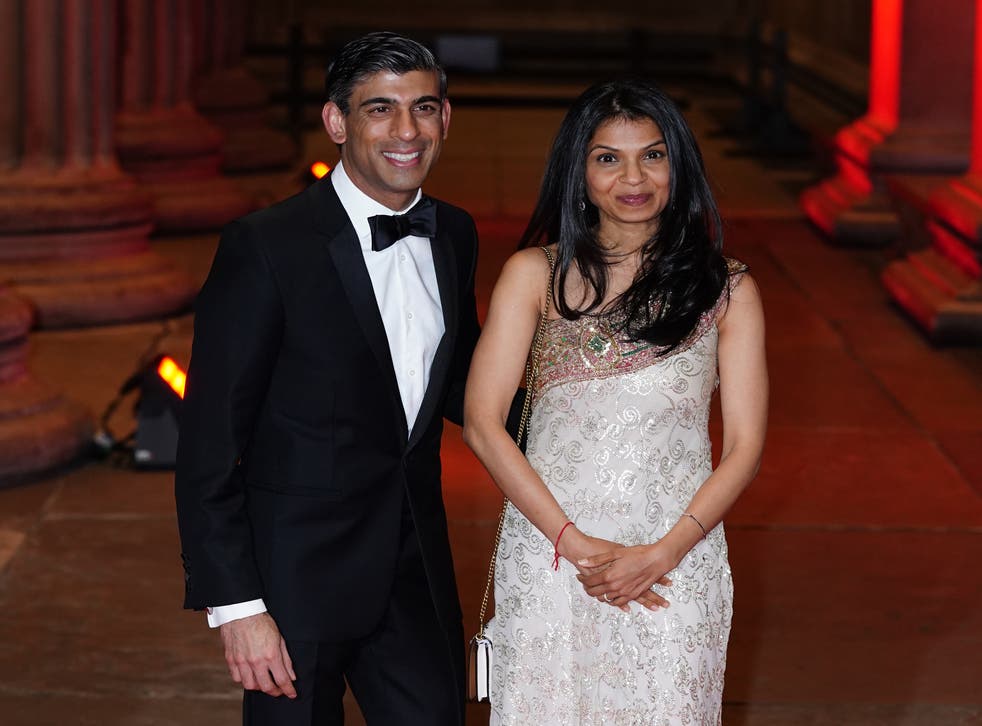 Sunak's banker career helped him amass a fortune, but he also inherited much money from his wife's family.
In 1980, Sunak entered the world into a privileged family. They were medical professionals; his father was a family doctor, and his mother had a pharmacy and hailed from East Africa.
He studied at the illustrious Winchester College before heading to Oxford to study politics, philosophy, and economics.
Soon after finishing his studies at Stanford, Sunak began his career in finance as an analyst for Goldman Sachs.
The following two tabs change content below.
My name is Gourav Singh, and some of my favorite hobbies include watching movies and television series, playing sports, and listening to music. For my blog posts, I prefer to write about themes that are lighthearted and fun to read and write about. To keep things light and entertaining, I'll include funny observations on life or a summary of the most recent entertainment news. Check out my blog if you're in the mood for some light entertainment.